Latest topics
»
Ready Stock Guci Emboss Burger Trisensa
by
renaldy
Tue Feb 28, 2017 8:25 am
»
Ready Stock Ember 12 Galon + Tutup Pc-10 Lion Star
by
renaldy
Mon Feb 27, 2017 8:35 am
»
Ready Stock Crystal F6937s Soga
by
renaldy
Sat Feb 25, 2017 8:40 am
»
Ready Stock Corong Ld-01 6cm
by
renaldy
Fri Feb 24, 2017 8:19 am
»
Ready Stock Excel Container L-4 Xc-12 Lion Star
by
renaldy
Thu Feb 23, 2017 8:51 am
»
Ready Stock Baterai Alkaline AA Abc
by
renaldy
Wed Feb 22, 2017 8:31 am
»
Ready Stock Baskom No. 18 Komet Star
by
renaldy
Tue Feb 21, 2017 8:33 am
»
Ready Stock Kursi High Stool G-6 Lion Star
by
renaldy
Mon Feb 20, 2017 8:27 am
»
Ready Stock Bak Segi 302 Komet Star
by
renaldy
Sat Feb 18, 2017 8:26 am
»
Ready Stock Bak Basin Usa 27 Ba-26 Lion Star
by
renaldy
Fri Feb 17, 2017 8:25 am
Halaman
1
dari
1
•
Share
•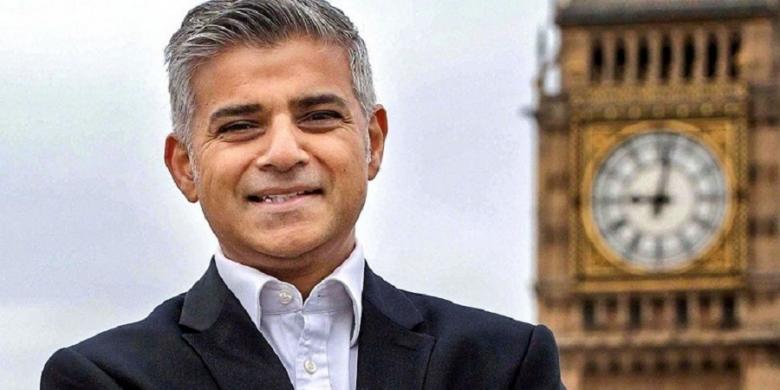 News Internasional
Sadiq Khan Terpilih Jadi Wali Kota Muslim Pertama di London
Sabtu, 7 Mei 2016 | 00:51 WIB
LONDON, KOMPAS.com — Kandidat dari kubu Buruh, Sadiq Khan (45), dipastikan terpilih menjadi Wali Kota London, Inggris, pada Jumat (6/5/2016) waktu setempat, mengalahkan rival terdekatnya dari kubu Konservatif, Zac Goldsmith (41).
Menurut The Guardian, Khan memenangi pemilihan dengan perolehan 44 persen suara, sedangkan Goldsmith 35 persen. Total penghitungan sudah mencapai 80 persen saat berita ini diturunkan.
Walaupun belum ada pengumuman resmi, media sudah memastikan kemenangan berada di pihak Khan. Secara matematis, kemenangan Khan sulit dikejar Goldsmith.
Khan akan menggantikan wali kota sebelumnya yang dijabat Boris Johnson. Peristiwa ini menandai sejarah baru, yaitu untuk kali pertama seorang Muslim memimpin Kota London.
Di Eropa, Khan merupakan Muslim kedua yang menjadi wali kota, setelah sebelumnya ada Ahmed Aboutaleb yang menjadi Wali Kota Rotterdam, Belanda.
A huge thank you to everyone who voted Labour, volunteered today or campaigned with us.
#TeamKhan
pic.twitter.com/Igv7BCHbJ1
— Sadiq Khan MP (@SadiqKhan) May 5, 2016
Sadiq Khan adalah anak dari seorang sopir bus dari Pakistan yang menjadi imigran di London. Khan tumbuh besar di lingkungan kelas menengah dan pernah bekerja sebagai pengacara kasus HAM sebelum menjadi menteri di pemerintahan.
Sementara Zac Goldsmith adalah seorang aktivis lingkungan dan anggota parlemen dari Partai Konservatif. Dia adalah putra taipan keuangan James Goldsmith. Goldsmith berulang kali melancarkan kampanye yang menuduh Sadiq mendukung kelompok ekstremis Islam.
Sumber: Kompas.com
Flor Habbit





Jumlah posting

: 135


Points

: 419


Reputation

: 6


Join date

: 30.09.12


Age

: 33


Lokasi

: Bandung




---
Permissions in this forum:
Anda
tidak dapat
menjawab topik