Latest topics
»
Ready Stock Guci Emboss Burger Trisensa
by
renaldy
Tue Feb 28, 2017 8:25 am
»
Ready Stock Ember 12 Galon + Tutup Pc-10 Lion Star
by
renaldy
Mon Feb 27, 2017 8:35 am
»
Ready Stock Crystal F6937s Soga
by
renaldy
Sat Feb 25, 2017 8:40 am
»
Ready Stock Corong Ld-01 6cm
by
renaldy
Fri Feb 24, 2017 8:19 am
»
Ready Stock Excel Container L-4 Xc-12 Lion Star
by
renaldy
Thu Feb 23, 2017 8:51 am
»
Ready Stock Baterai Alkaline AA Abc
by
renaldy
Wed Feb 22, 2017 8:31 am
»
Ready Stock Baskom No. 18 Komet Star
by
renaldy
Tue Feb 21, 2017 8:33 am
»
Ready Stock Kursi High Stool G-6 Lion Star
by
renaldy
Mon Feb 20, 2017 8:27 am
»
Ready Stock Bak Segi 302 Komet Star
by
renaldy
Sat Feb 18, 2017 8:26 am
»
Ready Stock Bak Basin Usa 27 Ba-26 Lion Star
by
renaldy
Fri Feb 17, 2017 8:25 am
Halaman
1
dari
1
•
Share
•

Tembus 30 Juta Follower, Lady Gaga Jadi "Ratu" Twitter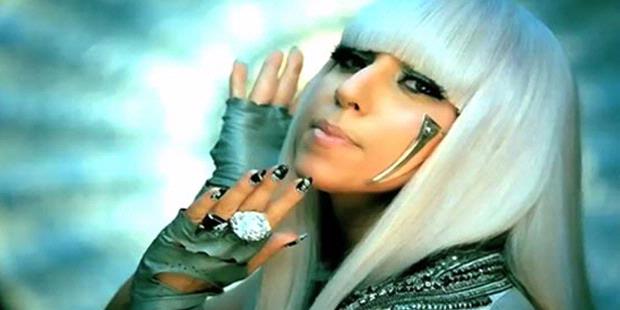 +++++
Akun Twitter pribadi penyanyi Lady Gaga menjadi akun pertama di dunia yang menembus angka 30 juta pengikut (follower), demikian dikutip dari BBC. Berdasarkan situs Starcount.com, penyanyi nyentrik asal Amerika Serikat ini berhasil menggaet 30 ribu follower baru setiap harinya.

Analis Starcount.com mengungkapkan kicauan Gaga setiap harinya adalah alasan popularitasnya di Twitter meningkat. Pada Maret, Lady Gaga memiliki 20 juta follower dan dia telah berhasil menambah 10 juta follower hanya dalam waktu tujuh bulan.

Akun Justin Bieber berada di posisi kedua dengan 28 juta follower, sementara Katy Perry dan Rihanna masing-masing berada di posisi ketiga dan keempat dengan 27 dan 26 juta follower.

Bulan lalu, Lady Gaga meminta bantuan para follower-nya untuk mencari salah satu penggemarnya yang bisa dia pekerjakan sebagai salah satu anggota tim kreatifnya di The Haus of Gaga. Dan Gaga memang selalu berkicau setiap harinya.

Melengkapi popularitasnya di Twitter, Gaga juga memiliki 53 juta teman di Facebook, melampaui teman Justin Bieber yang hanya 46 juta orang.
sumber:
kompas.com
Flor Habbit





Jumlah posting

: 135


Points

: 419


Reputation

: 6


Join date

: 30.09.12


Age

: 33


Lokasi

: Bandung




---
Permissions in this forum:
Anda
tidak dapat
menjawab topik